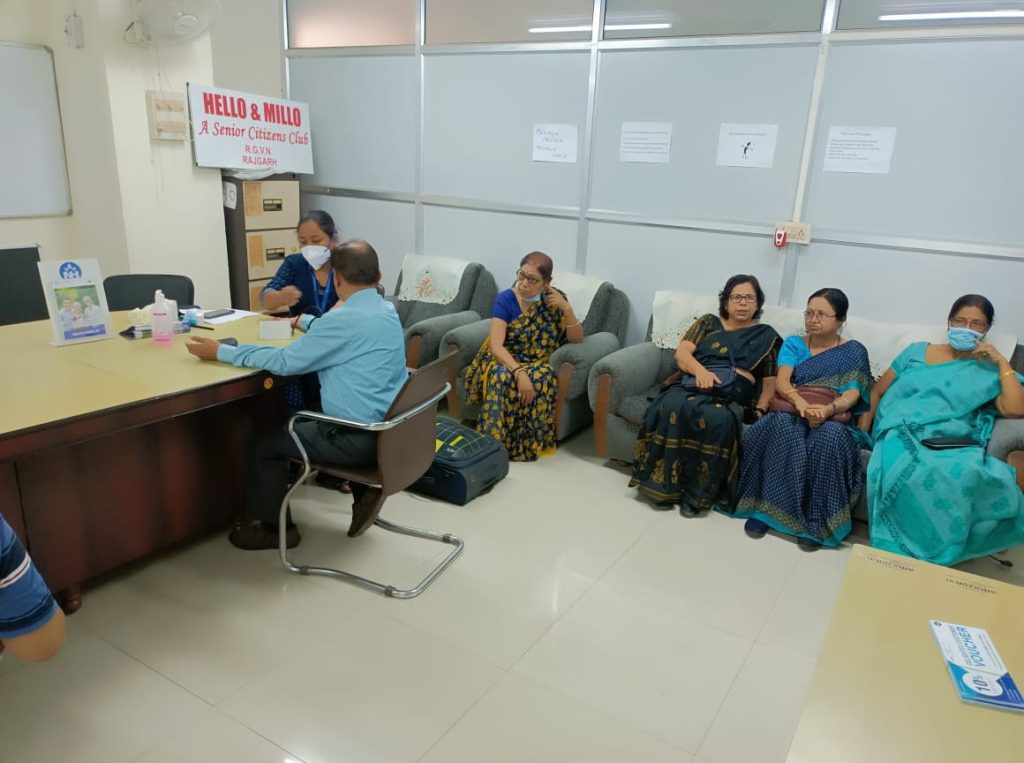 "Hello & Millo of RGVN, A Senior Citizens Club", & "Health Nova" in association with "Narayana Superspeciality Hospital", Guwahati organized a Free Health Checkup Camp on 29th March 2022 for our Respected members of the Senior Citizens Club.
The Health Checkup included a ECG, blood sugar, blood pressure, heart rate (pulse) which were conducted by the Doctor and the Physician from Narayana Superspeciality Hospital.
Out of 22, 15 members from the club attented the checkup camp along with our Staffs of RGVN.