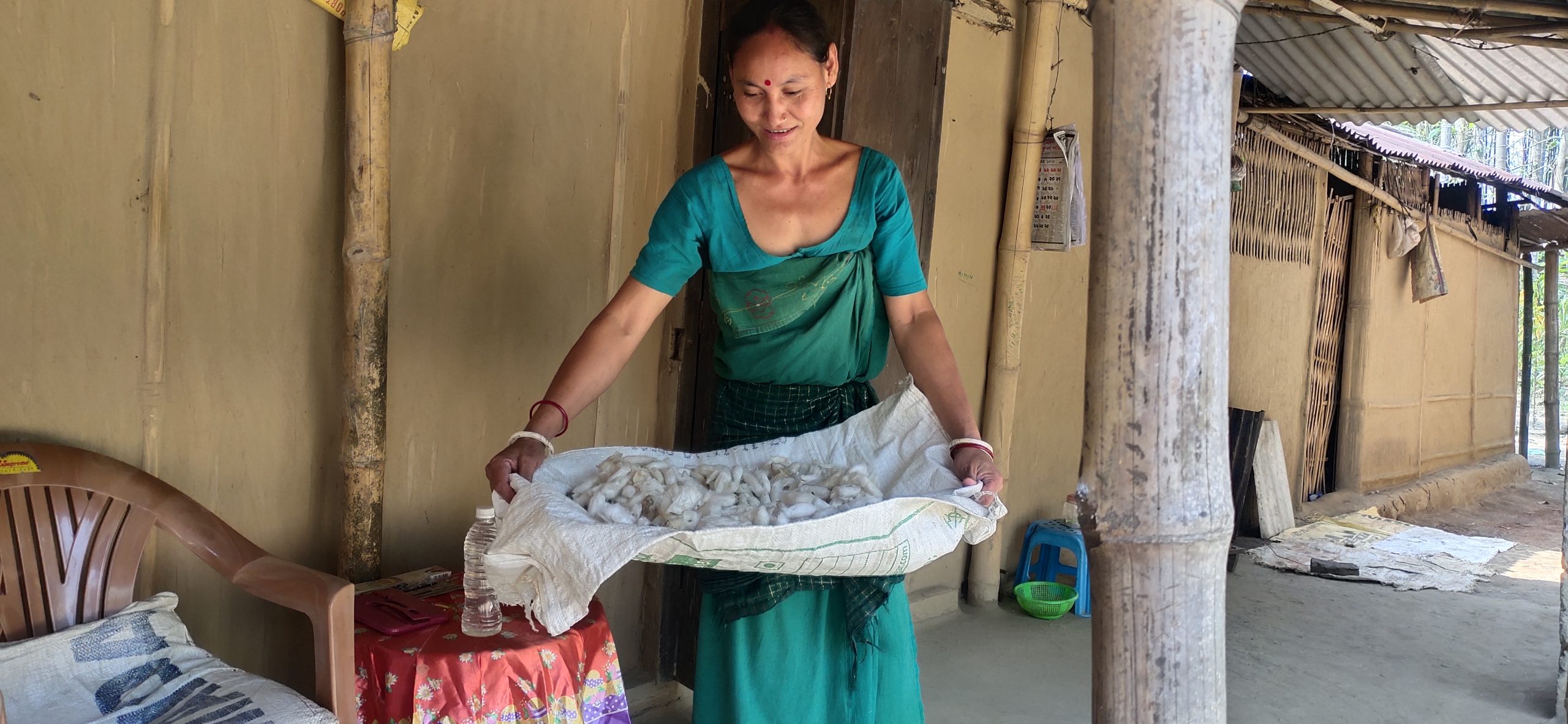 May 4, 2022 In Culture, Eri Silk By RGVN
Strengthening Eri Silk production through Women's Business Centre.
Project funded by: United Purpose
On 27.04.2022 our staff's involved in the ERI Project visited Goalpara and saw the plantation and rearing of ERI. Our staff's were contended seeing the properly stifled and compactness of the cocoons which will certainly rear into good quality silk and eventually into a quality finished product.