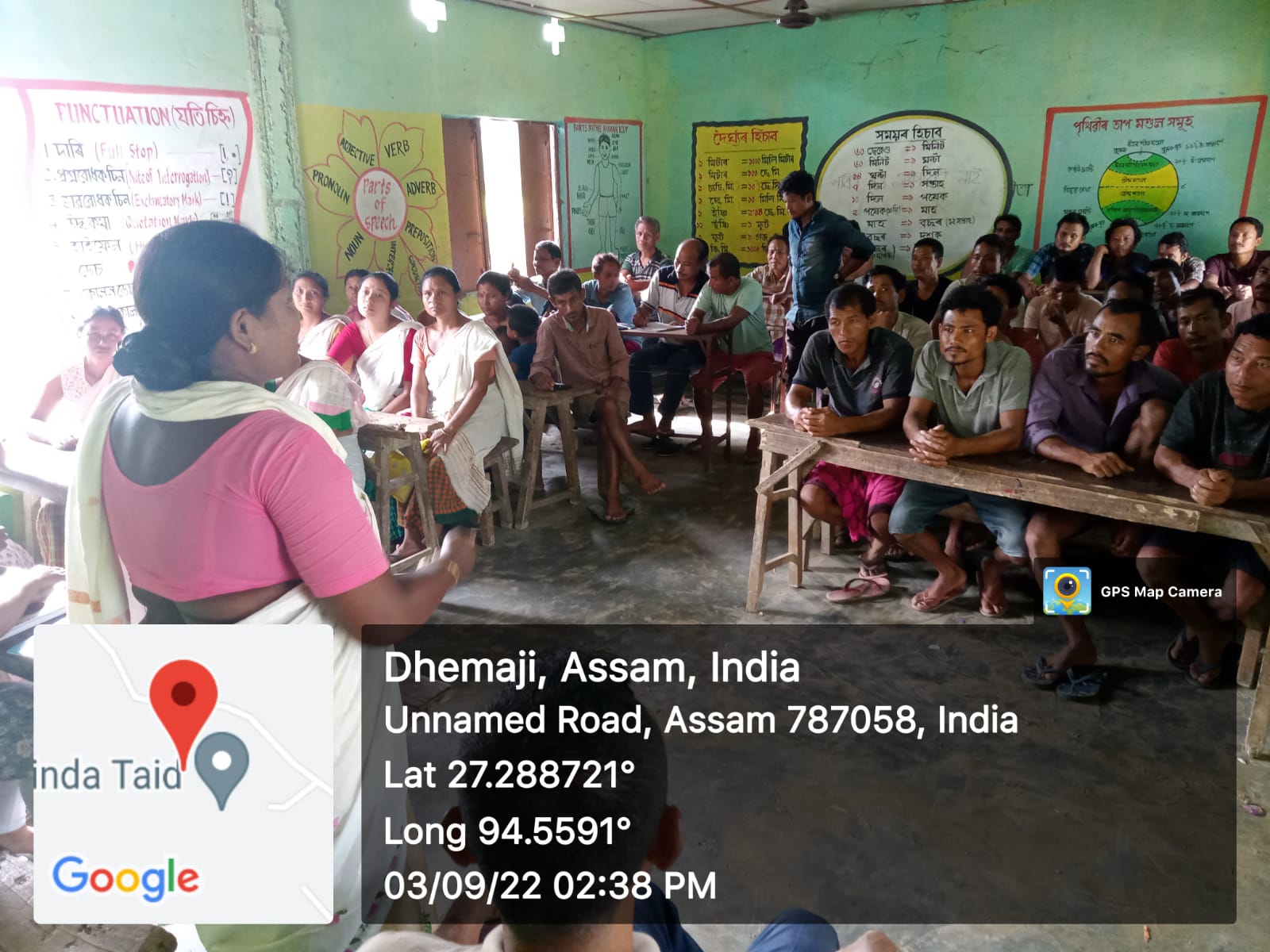 Awareness Generating Meetings, Dhemaji Machkhowa Project.
SFURTI – MACHKHOWA RED RICE PROJECT, DHEMAJI
Objectives of SFURTI
*To organize the traditional industries and artisans into clusters to make them competitive and provide support.
*To provide sustained employment for traditional industry artisans and rural entrepreneurs.
*To advance marketability of products of clusters by providing support for new products, design intervention and improved packaging and improvement of marketing infrastructure.
Awareness Generating Meetings is being conducted in Na- Pamua village in Dhemaji District by our Cluster Development Executive Mrs. Koch which falls under Soft Interventions of the project.