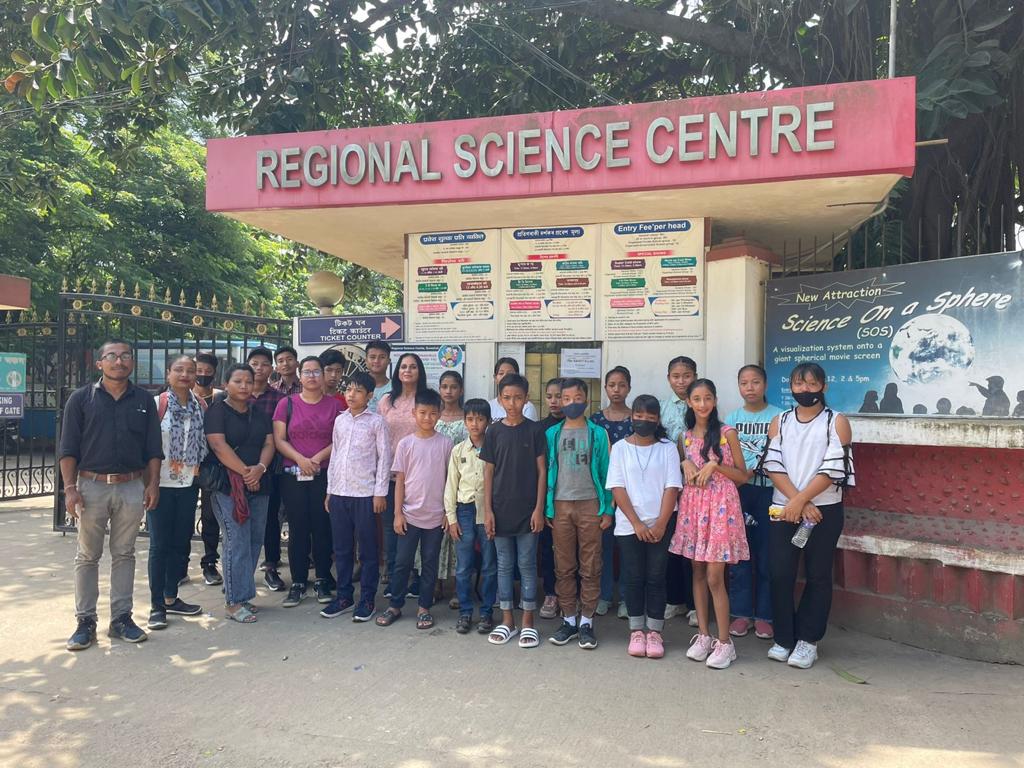 September 13, 2022 In Exposure Trip/Visit By RGVN
An Exposure trip for Children's Club of Byrnihat to Regional Science Centre, Guwahati (KNH Project)
A visit to a Science museum has numerous benefits that go beyond fun and learning. If there's any place that could better build up individuals', especially, the youth's aspirations aligned in the field of Science, than the school or through your science tutor, that would probably be nothing else than a Science museum itself.
Visiting a Science Museum is a highly underrated leisure activity. Science museums offer so much more in the way of educational, fun-filled activities. And it's not just for childrens– the benefits of going to a science museum extend even to adults and professionals.
All the childrens had a fun time including our staffs involved in the project. It is so important to introduce children to such places because it helps open up a world of imagination and exploration. It is even more important to introduce children to museums at a young age because our youth is our future and museums broaden our knowledge of the world.