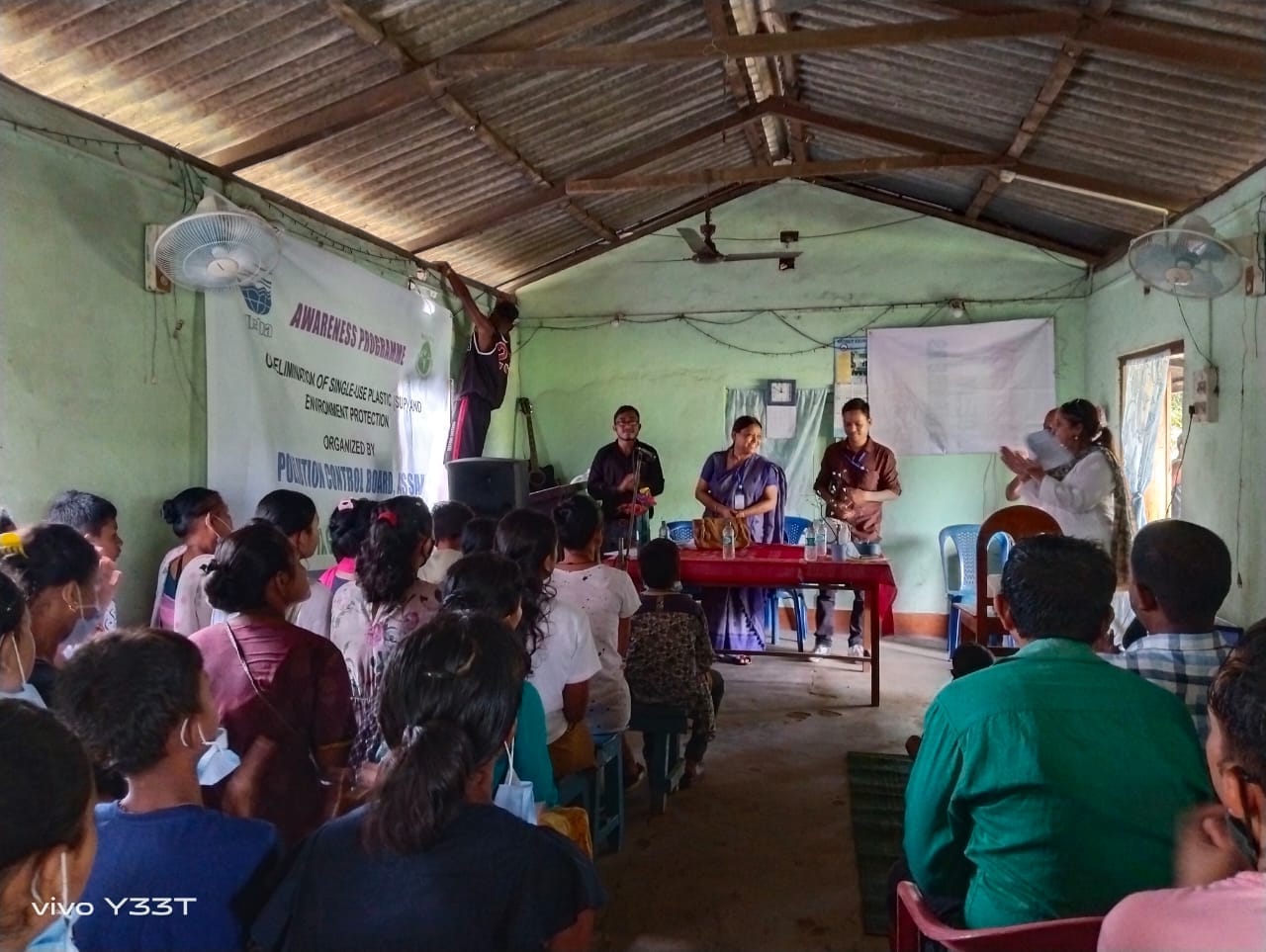 July 19, 2022 In Awareness Programme By RGVN
AWARENESS PROGRAMME ON ELIMINATION OF SINGLE-USE PLASTIC FOR ENVIRONMENT PROTECTION (BYRNIHAT):
RGVN and Pollution Control Board of Assam organized an awareness programme on elimination of single-use plastic in Hograpara Village, Byrnihat recently. The Programme was well received and we believe, we were successful in planting the seed of Awareness & Consciousness among the participants.
Single use plastic is one of the most prevalent causes of pollution including environmental as well as water pollution. It has devastating impact on oceans, sea animals, hydrophytes and human beings too. Therefore ban on single use plastic is very important.
We produce millions of tons of single use plastic every year, most of which cannot be recycled. Single use plastic includes plastic bags, polythene, straws, plastic glass, soda and water bottles and food packaging items etc. These single use plastics are used only once and then thrown away as a garbage for recycle.We need to understand the various problems caused by the single use plastic. It is therefore obvious that we should stop using single use plastic items unless it is very necessary, and move towards environment friendly products and services.
We should also come up with technologies that recycles plastics more efficiently so that plastic wastes are recycled and reused. It is our duty to stop using single use plastic to protect our planet, environment and human beings.
In view of the above it is our responsibility towards our nature, planet and all living creatures to stop using single use plastic to enable them to be happy, healthy and prosperous.