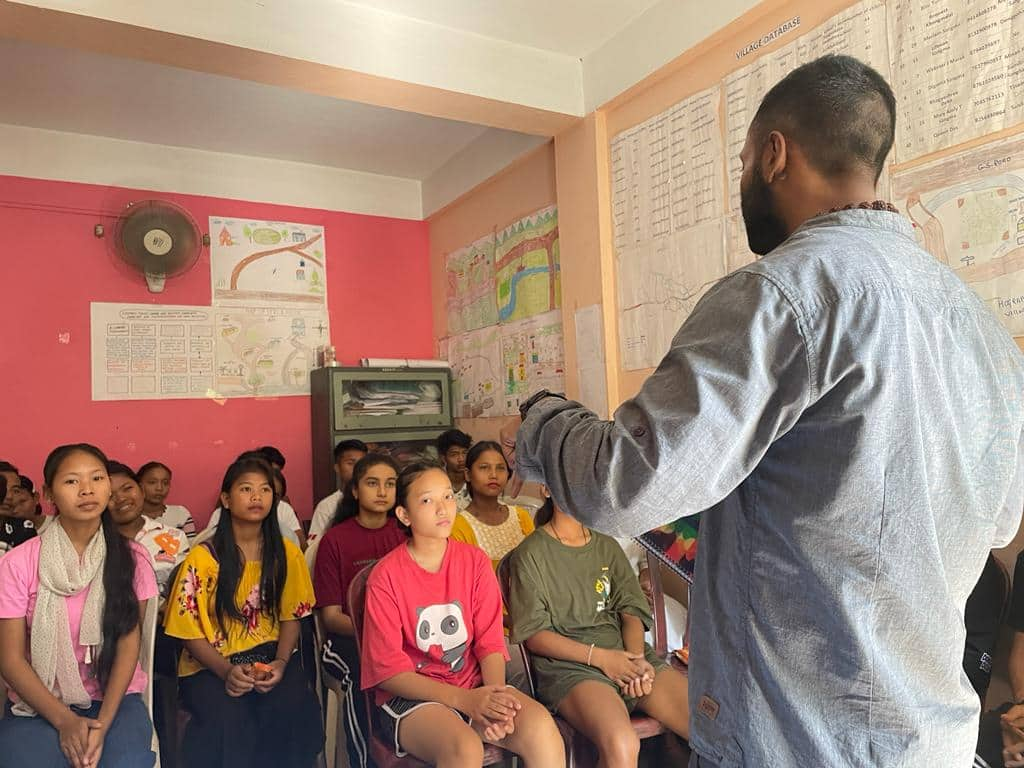 November 14, 2022 In Training By RGVN
Children's Parliament Training Programme, Byrnihat:
A training programme was organized by RGVN under the KNH Project for the Children's Club of Byrnihat on 12/11/2022.
Many topics were discussed by concerned professionals among the childrens ranging from importance of exercise, sports, physical activity to how silence has an impact on our lives, human consciousness to meditation and mental health. We are optimistic of the impact we tried to make on these childrens and hope they would use the tools we provided to build a solid foundation to a bright future for themselves.
We are grateful to our Deputy Director (RGVN) Aneeta Dutta who is heading the project and all the staffs involved in the project.