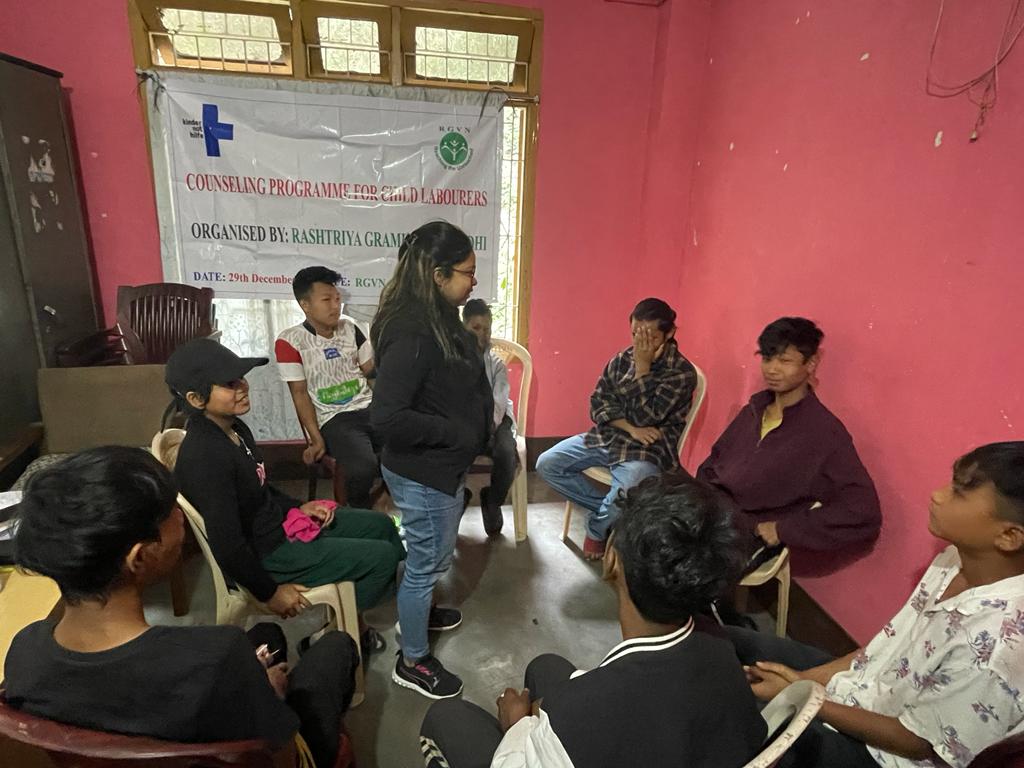 Counselling for child labourers held at Byrnihat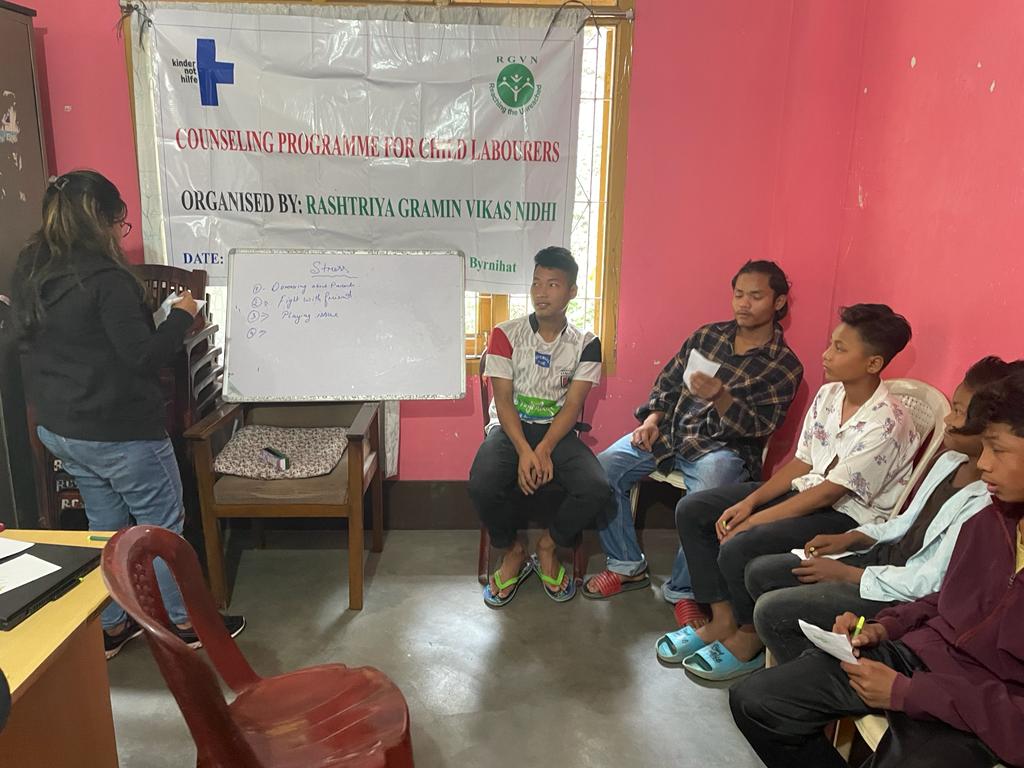 A counselling programme for child labourers was held at Byrnihat, Assam on February 24,2023. The programme was part of "Chusokoni" project by RGVN, KNH.
About 15 children participated in various group counselling activities that helped them cope with anxiety and stress and maintain good mental health.