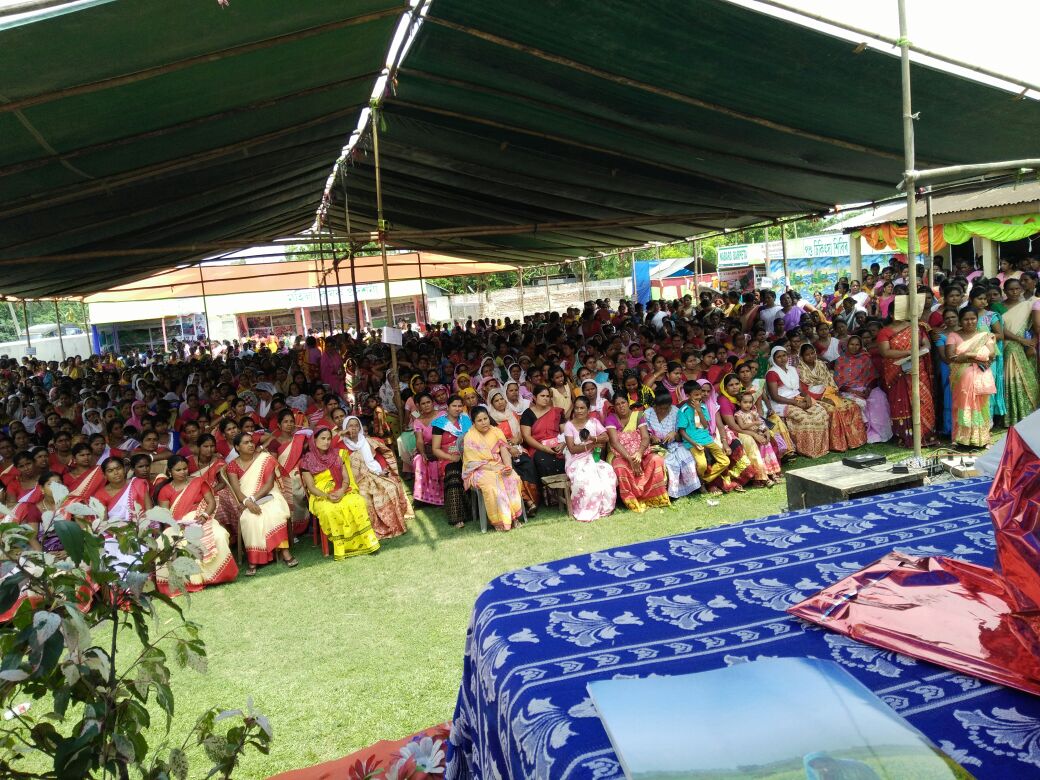 Meeting held at Barpeta, Assam
The Mahila Kisan Shasaktikaran Pariyojana (MKSP) project on 'Empowering Women in Agriculture' was anchored on the strategy of increasing production, income and food security of poor rural households by introducing suitable farming technologies and practices through agricultural extension and widening its scope of interventions focussing on knowledge, organizational and institutional empowerment of Mahila Kisan.
The Mahila Kisans have benefited greatly from working in groups. It is an important learning lesson that women benefit most by working in separate women groups and the outcomes are in a wider range in terms of women's organizational empowerment. The social capital accumulated through facilitating the women to work in exclusive women groups can be even more important for women's empowerment than the individual economic improvements.
A meet was held in Barpeta, Assam regarding the successful completion of the project few days back and a huge turnover of people took place over there.