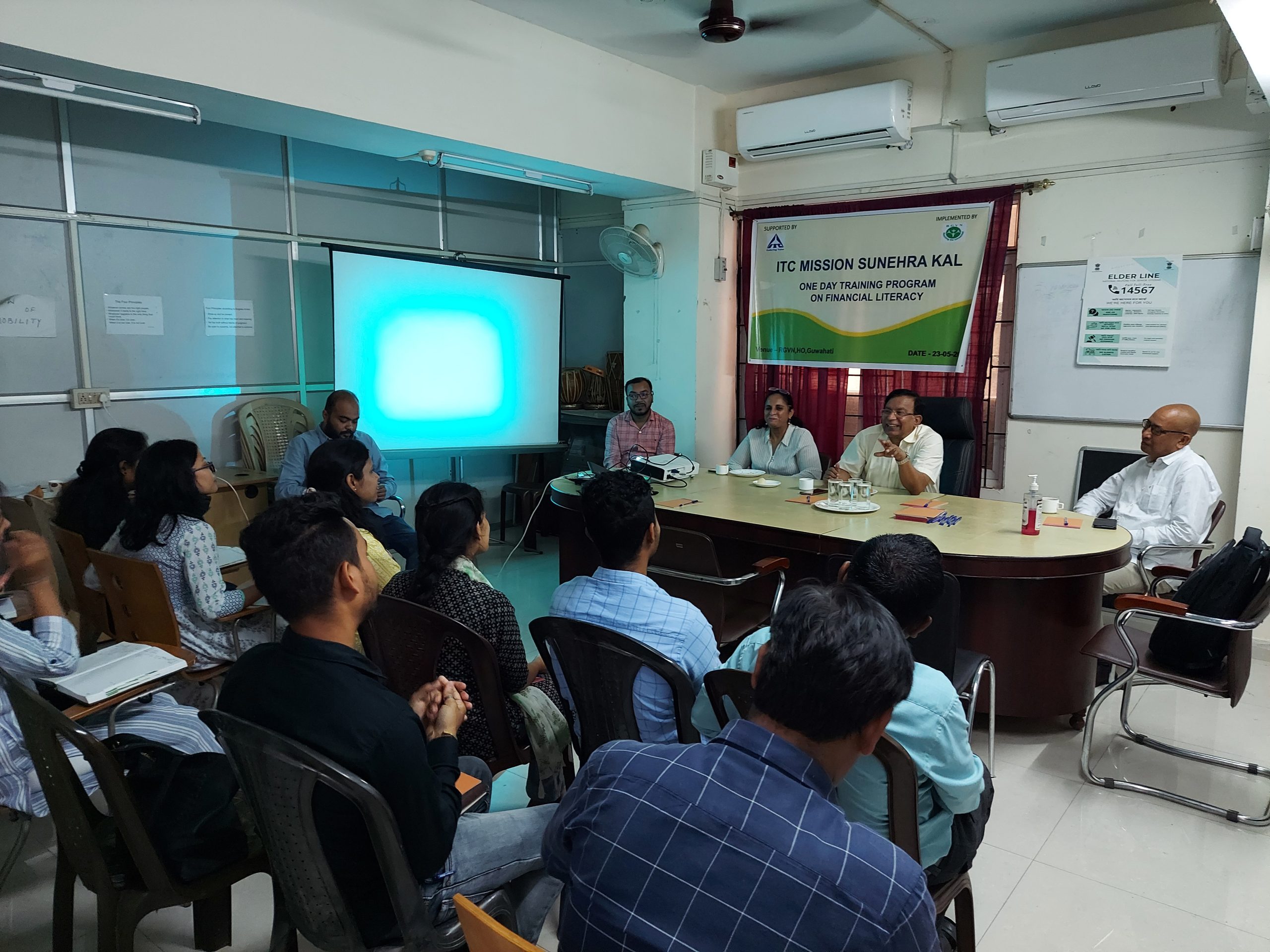 May 24, 2022 In Training By RGVN
A one Day training on Financial Literacy
Project Name: ITC Mission Sunehra Kal
A one Day training on Financial Literacy was held at RGVN premises on 23-05-2022 for a team from Sesta NGO (Darrang). Our staffs involved in the project conducted the training diligently and were successful in imparting the set of skills and knowledge that allows an individual to make informed and effective decisions with all of their financial resources.
Understanding basic financial concepts allows people to know how to navigate in the financial system. People with appropriate financial literacy training make better financial decisions and manage money better than those without such training.
We are grateful to our Head of Staff's (RGVN) and all the Field Supervisors, Project Coordinators, Subject Matter Specialists, Agriculturist and Resource person from CRISIL foundation who made the training a success for the attendees.