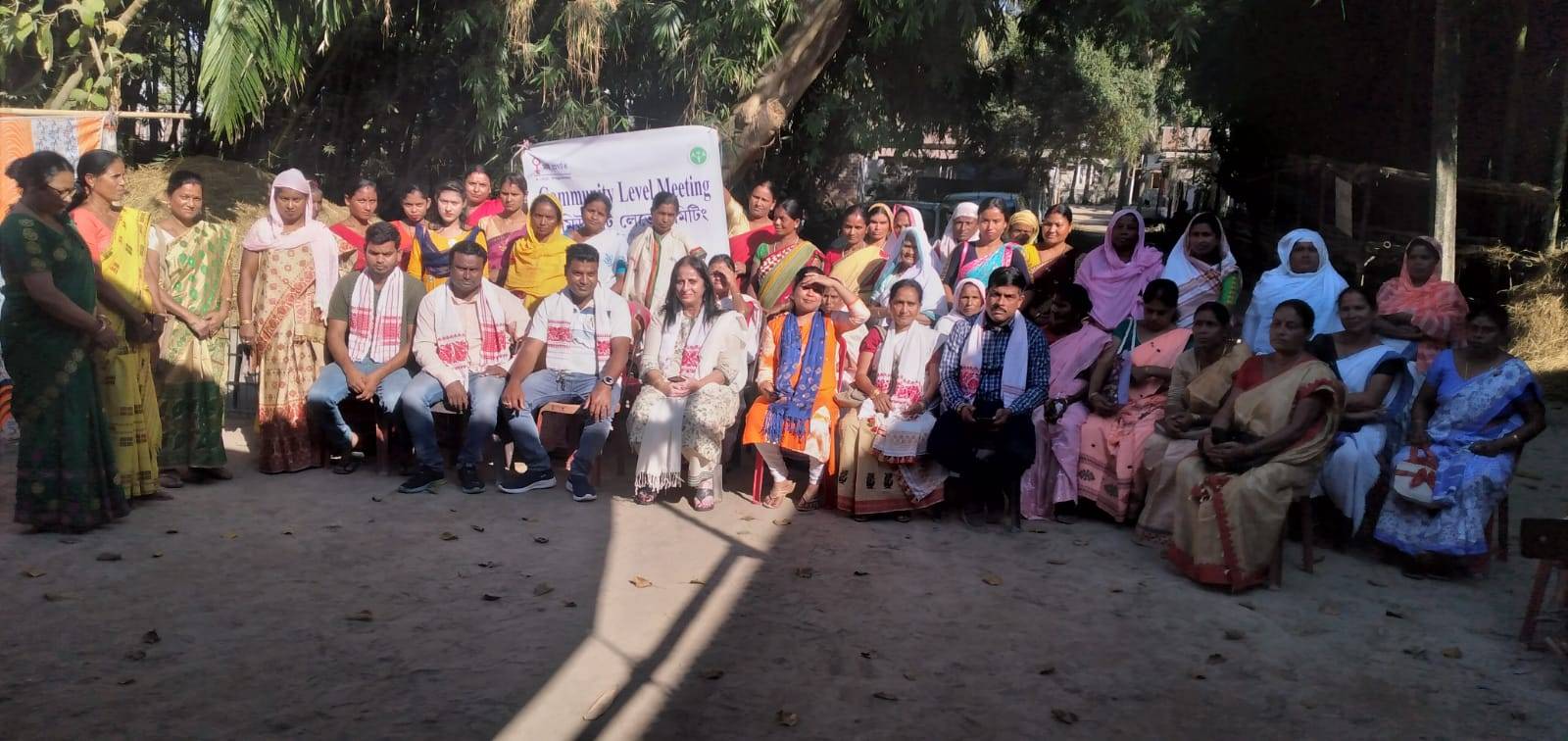 February 3, 2023 In Uncategorized By RGVN
Sakhis of Dhubri, Nagaon, Morigaon & Nalbari District:
Moi Pragati CRISIL Foundation's flagship programme for strengthening the financial capability of disadvantaged communities, began with a focus on empowering women in the rural areas of Assam, a state traditionally excluded, mired by multiple socio-economic and geo-political issues affecting the community at large.
The objective is to help marginalised rural women gain greater control on their finances, create awareness about the fundamentals of personal finance and empower them to take independent and informed financial decisions.
Moi Pragati is being implemented in six districts of Assam, namely, Barpeta, Nalbari, Darrang, Kamrup, Morigaon, and Goalpara and all our Sakhis under various clusters are well connected under the Project and are benefitting from it which is being empanelled by CRISIL.