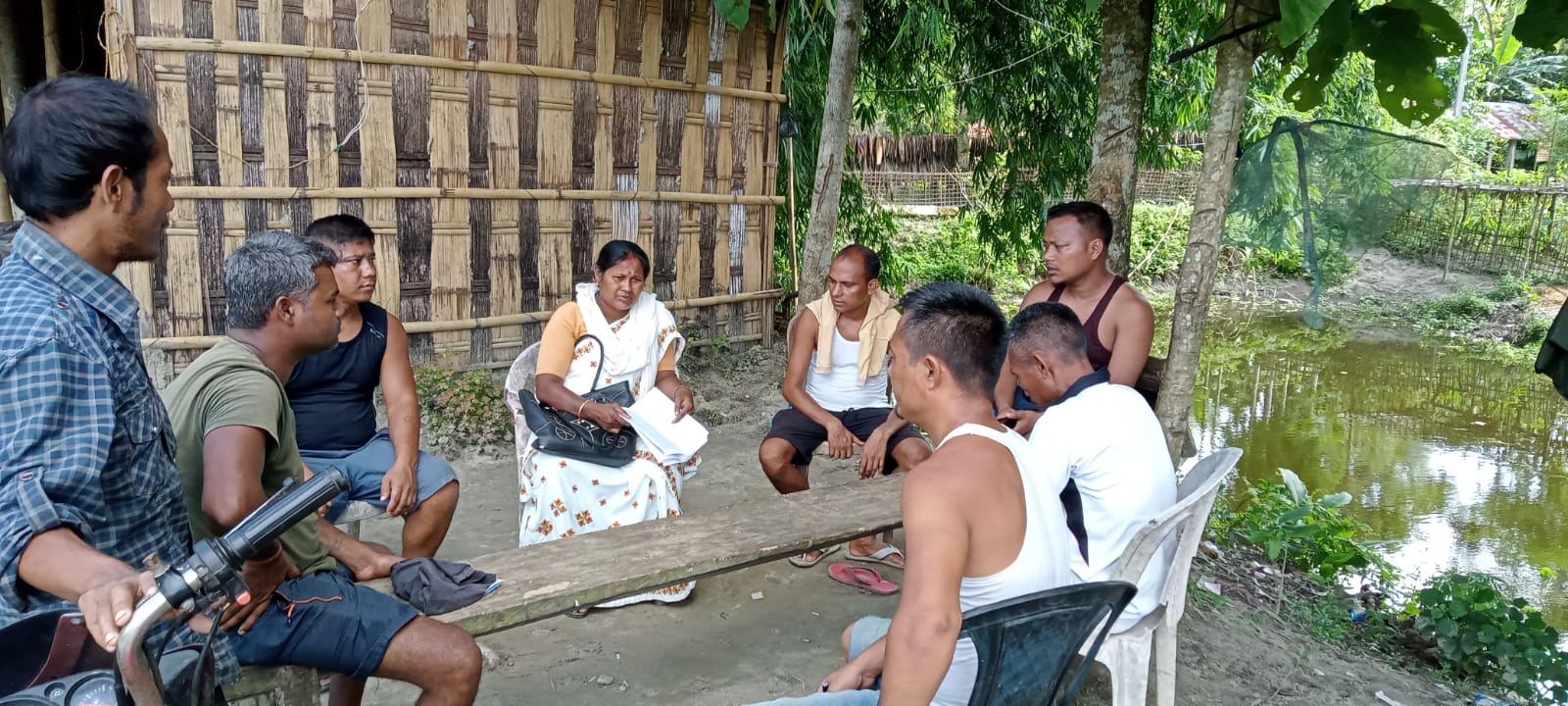 August 5, 2022 In Cluster Development, Survey By RGVN
SFURTI – Scheme of Fund for Regeneration of Traditional Industries (SFURTI) is an initiative by Ministry of MSME to promote Cluster development.
One of our such project under the SFURTI scheme is the Red Rice Project Machkhowa, Dhemaji District. Our Cluster Development Executive Mrs. Koch is conducting Base line survey at Domkata, NC, Mackhowa , Dhemaji District.
A baseline survey is a study that is done at the beginning of a project to collect information on the status of a subject (anything from crop yields to birth weights) before any type of intervention can affect it.